Build wealth for your future
Real Estate Investment Starts Today
Build wealth for your future
Real Estate Investment Starts Today
An Insiders Guide to Profitable Real Estate Investing
Get your copy and equip yourself to start investing wisely in real estate.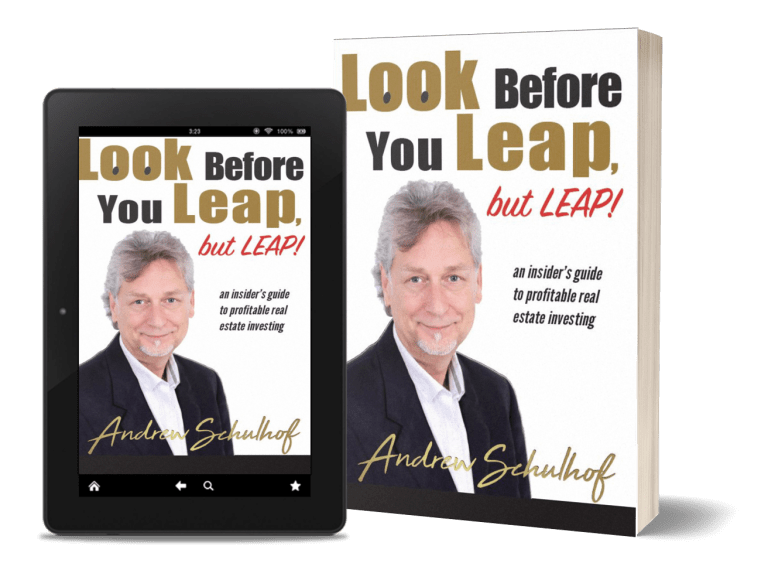 6 reasons why you need
"Look Before You Leap, but Leap!"
Turnkey Properties for your Individual Investment Strategy
I only offer properties that meet the strict requirements of my property investment systems. Using my network of industry experts and by partnering directly with building developers in strong residential markets, I am able to offer my investors revenue-producing real estate that is inline with your own individual strategy. 
Beyond the properties listed, I often have other turnkey, cashflow positive properties that I have exclusive access to, that are not immediately listed. 
If you are interested in any one of these properties, or if you would like to discuss further why I have selected these properties as great investments, please do not hesitate to connect with me. Every property has an individual strategy behind it, which may suit you particular goals.
Building Wealth Through Real Estate
Investing in real estate means putting your money into a safe place, creating stability and peace of mind. A buy and hold investment property creates passive income, meaning money is generated by the tenant renting the property with minimal ongoing effort on the part of the owner. This is one of the biggest advantages of an investment in real estate and why I focus on turnkey properties with a positive cash flow. This allows you to generate income while saving your time to do the things you love.
Honesty, I firmly believe, should be the basis of all working relationships.  I am proud of each deal I am involved in and look after my client's investments as if they were my own, and often I am invested in the same properties.  I enjoy getting to know my clients and discovering what are their goals. 
Hard work is important to ensure my clients investments are working for them, so that they can spend time doing the things they love. This is what continues to drive me.
Born and raised in Vancouver British Columbia, I studied humanities, economics and accounting in school, going on to work in an institutional business, saving them over $600k on a single transaction. This gave me a solid understanding of business operation and management. However, at the core I have always had a passion for real estate, going so far as to write a book about it you can get here!.
It is more important than ever to make sure you are doing everything you can to get a positive return on your real estate investment properties. Avoid these 5 mistakes that landlords make and you will be well on your way to a profitable portfolio.
Read More »
Keaton Kirkwood does an excellent job of breaking down tough scenarios as a mortgage broker. Is it the right time to buy? Should you wait? He brings reason and a balanced, professional opinion to a difficult question in real estate investing right now.
Read More »
There is a lot of misunderstanding surrounding building and construction loans. Keaton Kirkwood breaks down what is needed and what to look out for when entering into a new building loan. This is incredibly important information for real estate investors.
Read More »
Subscribe to the newsletter
Don't miss new updates on your email